By Nicholas Bailey (nbailey@mmaratings.net)
As yet another organization promised to be "bigger than the UFC" flails about in its death throes, with contracted fighters entering limbo that will cost us quality fights in the prime of their careers and investors weeping over nigh-unbelievable amounts of debt (Calling USGOV Light Heavyweight Champ Ben "Helicopter" Bernake – where's our MMA bailout?) it's time to go back over the classic mistakes all upstart promotions up until this point have made, and maybe even recommend a few of the things that some of managed to do right.

DO NOT plan on being profitable from your first major show. This is really the "do not get into a land war in asia" of MMA promotional blunders. Kick-starting a top-level MMA promotion from nothing to profits, success, and a mainstream audience in one heavily-advertised show is the equivalent of jumping out of a car at 100 miles an hour and trying to start running really fast when you hit the ground. It's a ludicrous concept, yet we continually see promotions (YAMMA, the rebooted WFA, K-1 MMA in the US, ShootBox, etc. ad nauseum) make all future plans contingent on roaring success right off the bat. EliteXC basically did the same thing, although they had deep-pocketed lenders in place to continually finance their failure. The UFC's success doesn't just come from spending money on fighters and advertising. They have a very strong brand and could put on a card full of nobodies and still get a lot of casual fans buying in simply to "see this weekend's UFC". That doesn't happen overnight. It takes a long time for it to sink in to the public consciousness. This doesn't mean you cannot possibly take on the UFC, it just means if you're going to go at them head-on by trying to run competing shows from the get-go, getting in bidding wars for top talent, etc, you had better have extremely deep pockets and be willing to lose money for a long time. Affliction may actually fit into this category if they are willing to continue promoting MMA at a loss for the foreseeable future, simply to promote their clothing and keep its hardcore image strong.
DO plan on very modest revenues in the beginning. If you're running a cost-effective regional show, like Palace Fighting Championships or Strikeforce, then you can be profitable very quickly, since even modest revenues from a sellout crowd will outpace tightly controlled expenses.
DO NOT hire live music or otherwise waste money on non-MMA related production. People like pyrotechnics, promotional videos, and quality stage furnishings. They help showcase the fights and lend an air of excitement and theater, they can look good on TV and increase excitement for your next event. Megadeth mumbling through a couple songs or even worse, some horrible DJ and a troupe of go-go dancers do nothing to sell tickets or excite people for the show, and they are a gigantic money pit. Megadeth doesn't perform for free, and it really just comes off as nothing more than an ostentatious burning of money, reminiscent of a super-sweet-sixteen from MTV.
DO hire professionals that have produced an MMA show before. It's amazing that, even with all the money spent on the various accoutrement of success and the expertise available to them through their relationship with CBS, EliteXC's debut on television was marred by production difficulties, delays, overruns, and general unprofessionalism. This is yet another reason not to expect a roaring success from your debut show—I have yet to see one that doesn't have all kinds of growing pains and production snafus. As a corollary, don't involve Stephen Quadros or Mauro Ranallo. They only have sentimental value to hardcore fans, who will be watching your show anyway, because they're hardcores, and other than that Stephen and Mauro are just sub-par announcers.
DO NOT hire famous fighters to do anything except fight. Bas commenting, Frank Shamrock explaining there are actually rules to the sport like it's still 2000, for a promotion on mainstream broadcast TV in the year 2008, the IFL coaches (oh there you are again Bas and Frank). First of all, many of them are lazy and do a terrible job (I still love you though, Bas). Frank Shamrock is terrified of cameras.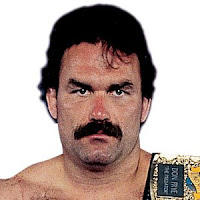 Nobody tunes in to see these guys not fight, and because they are professional fighters, they won't get out of bed in the morning without a big check in their hand. Fighters like Bas Rutten and Frank Shamrock have made a cottage industry out of milking upstart promotions for money in exchange for a supposed whiff of legitimacy. I can't fault Frank or Bas for it, the guys deserve to be paid for pioneering the sport, but its bad business for a promoter. Not only is it a useless money sink, but it doesn't look good when your commentator can probably beat your headliners. This rule does not apply in any way to Don Frye. He looks great on camera, does commentary anyone can enjoy, and mans the whole event up like bear-trap aftershave.
DO hire fighters that are famous in the region you intend to put the shows on. Even if it's just a bunch of jobbers from a local gym, every one of those guys has friends, family, and connections to the community. This can help fill out your Arena and get you lots of ticket sales. Hawaiian promoters like Icon are especially good at this, probably having lucked into it just trying to save on airfare and accommodation. This requires on-the-ground knowledge of the area you're promoting in, so it would definitely be worthwhile to bring in a local promoter as a consultant. This is the reason the Frank Shamrock vs. Cesar Gracie travesty was a commercial success.
DO NOT throw away money for free TV exposure. For those of you that thought that EliteXC had to be profitable because they were on tv (you must not have read my previous article), they were basically paying CBS to put them on tv. EliteXC lost money on every show, spending millions of dollars on fighter purses, promotion, event rental, etc, yet CBS took basically all the revenue from advertising. EliteXC gave CBS a valuable product in exchange for exposure they were planning on monetizing somewhere down the line. Now, they sure got a lot of exposure and attention, but they never got around to monetizing it. The UFC could be on free TV tomorrow if Dana White called up a broadcaster and offered to lose tons of money in exchange for publicity (when Dana does this, it's called Ultimate Fight Night). However, the UFC is raking in money hand over fist on their pay-per-view products, and if they enter the free TV market, it will be on their own terms.
DO act like a clown in the MMA media for free exposure. Dana white's video blogs going on anti-PC rants against ProElite, The Shaw family's ridiculous antics and claims, the feud with KJ Noons. The mainstream media is above reporting on this, but forums and the MMA press eat it up. This means that you can still present a legitimate, businesslike face to the world at large while garnering interest and keeping your name on the lips of the hardcore fans that follow the sport on the internet. $kala may be a buffoon and a clown, but you better believe he'll make news if he decides to do an interview anywhere, especially if he says something idiotic and controversial. Because really, who cares if people you don't know think you're an idiot, so long as they buy tickets to your show.
DO NOT introduce some gimmick intended to be the next evolution of the sport. I'm looking at you YAMMA and IFL. Nobody cares—they want to see fights. The only gimmick that currently works is less rules, and that only works in RioHeroes in Brazil and limits your mainstream appeal in the US. What people expect from MMA is well-ingrained at this point, and any change in that reeks of gimmickry because that's all it is. A successful female-focused MMA promotion could change this, and would be effective, since everyone likes cute girls, the whole 'foxy boxing' aspect has mass appeal, not to mention the fact that some girls can really throw down and produce entertaining, high-quality fights. Gina Carano in various states of undress is a 'gimmick' that will work with a certain audience until the end of time, but I really don't think there's any room for any other revolution in the sport.
DO match up your fights so that you benefit regardless of the outcome. If you're going to arrange your fights such that you require your star to win and have no narrative in place should he be defeated by the challenger, you could save tons of effort of putting on your own fights and just throw your money away gambling on someone else's. This is something that the UFC does extremely well. Not only do they have a such a deep talent pool and a brand so strong that they are far bigger than any one fighter (as we've seen with Arlovski, Couture, and Sylvia) but they control the narrative, such that when Chuck or GSP are upset by Rashad or Serra, while some loss is unavoidable, much of what the star loses is gained by the challenger, because that challenger has been developed and presented as a legitimate challenge. The only time in recent memory that the UFC has violated this rule was Royce Gracie vs. Matt Hughes, although I'm sure that was a calculated risk, and a bridge that Zuffa cleared with ease.
DO NOT spend money selling or developing non-MMA products. The IFL had Jerseys and trading cards for teams nobody had any emotional connection to and fighters nobody had heard of. I think they sold a couple dozen of each. The biggest failure of business dilution may be EliteXC's social networking site. What Social Networking Site you say? Exactly my point. I was as shocked as you are, when going over their financial statements, to notice that ProElite spent millions of dollars developing and promoting a social networking website that was supposed to be facebook or myspace for MMA. Why did they do this when they could barely afford to put on shows? Must have been the same reason they bought tons of small promotions when they didn't know how to run a big one; they love losing money for no reason.
Following these simple rules is no guarantee of success, although I will say that breaking any of them will certainly push any promotion towards failure. Even if a promotion should follow them and still fail, at least new and interesting mistakes will be made instead of the same predictably unsuccessful pattern that results from not learning from the mistakes of the past.

| | |
| --- | --- |
| What Do You Think of This Fight/Event? | |