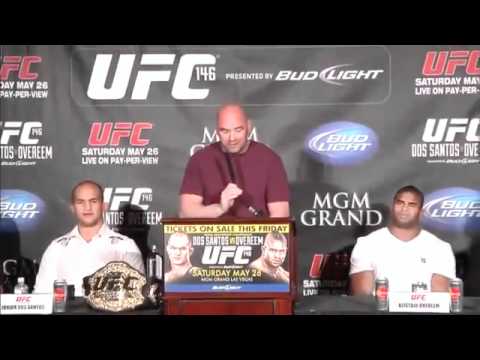 UFC 146: Dos Santos vs. Overeem is to take place on May 26, 2012 at the MGM Grand Garden Arena in Las Vegas, Nevada. Click for for fights and predictions.
UFC 146 Press Announcement:
Watch as Dana White, President of the UFC announces the fighters headlining UFC 146 in Las Vegas. Starts at 2 p.m. ET (11 a.m. PT local time).


| | |
| --- | --- |
| What Do You Think of This Fight/Event? | |