Max Holloway is a rare talent. Against Calvin Kattar in the main event of UFC on ABC 1, he displayed a level of skill that was both exceptional to see and should have been stopped before it went as far as it did. In twenty-five minutes of action, Holloway landed 445 significant strikes on his way to a judges' decision that featured scorecards that have never been seen in the UFC. Let's break down these numbers and look at what's potentially next for Holloway as he continues his impressive UFC run.
First, that fight this past Saturday on Fight Island. There are 1,500 seconds in a five-round fight. Holloway threw a significant strike every two seconds across the entirety of those 1,500 seconds. Holloway is known as a volume fighter that pushes an extreme pace, but what he did on Saturday was on another level. He landed 59 percent of all his attempted strikes, totaling 445 by the time the final bell sounded. That number includes a 79 percent landing rate in the fourth round, which was also the round where he threw the most strikes.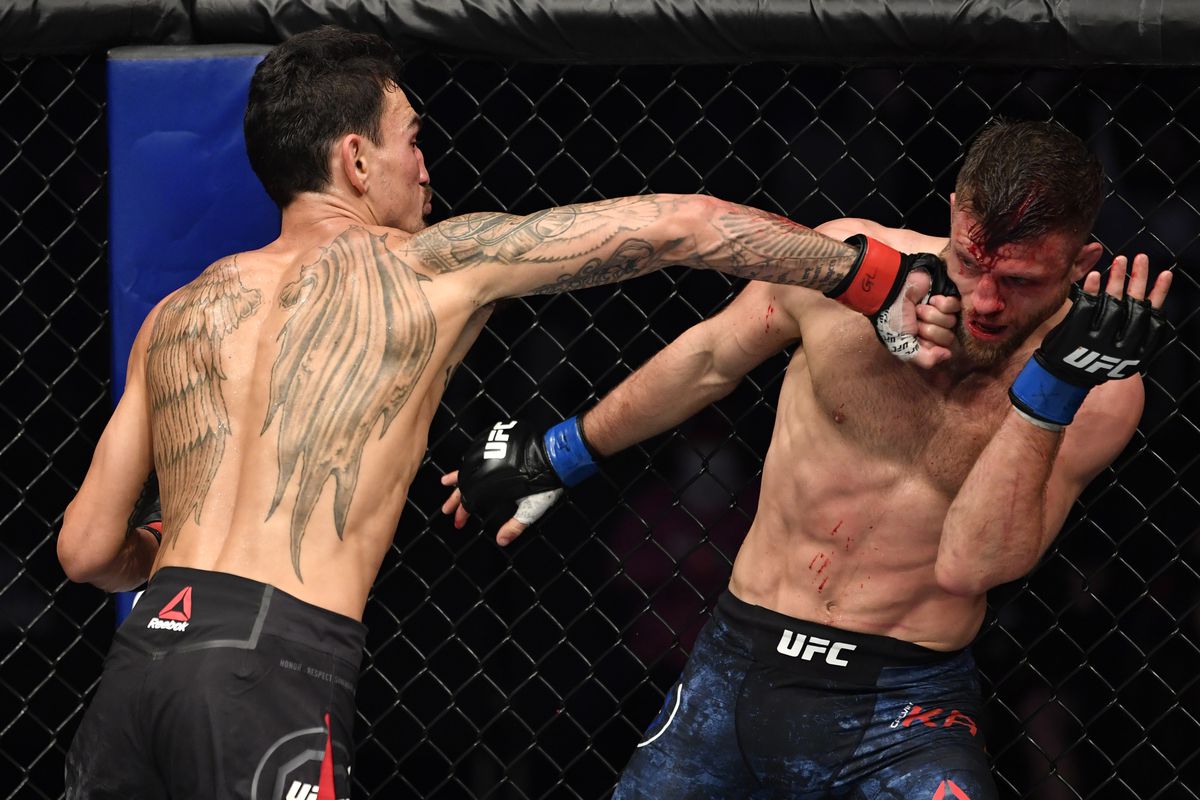 "Record-breaking" does not even scratch the surface when discussing Holloway's performance in Saturday's main event. His victory against Kattar helped push him into sixteen different Octagon records. This list includes, but is not limited to, such stats as the most strikes landed in a career, most significant strikes landed, most total strikes landed, and best strike differential. It is the type of performance fans will probably not see in the future, and probably shouldn't see, due to the amount of damage Kattar took by the end.
Now the question moves to what is next for the former UFC Featherweight Champion. Should he get another shot at Alexander Volkanovski? Is a move to lightweight pending? Both of those possibilities seem likely, and both are equally interesting to watch play out.
On one hand, there's featherweight, a division that Holloway has lorded over. With three title defenses and a tenure that has provided him with the moniker of "featherweight GOAT," there is not a lot left for him to do in that division, other than defeat Volkanovski. But even if he were to try again and succeed, the record between the two fighters would be two wins to one in Volkanovski's favor, due to the champion's controversial split decision win at UFC 251. The long-term allure of that rivalry just does not seem favorable.
However, there is also lightweight. Holloway made an attempt to fight at that weight class once before, taking on Dustin Poirier at UFC 236, in a fight that was put together on short notice. The size and punching power that Poirier brought to the table proved to be too much for Holloway, but that does not mean a second go in the division with more planning and foresight would play out in the same fashion as the first. Imagine booking Holloway against any of the four biggest names the division has to offer, or even the retired champion, Khabib Nurmagomedov, in a fight that was teased way back in 2018.
At UFC on ABC 1 on Fight Island, Max Holloway did things in the Octagon that fight fans will be talking about for a long time. His defeat of Calvin Kattar was the type of performance that further cements Holloway as one of the best in the game. The next steps in his career are vital, however, as the outcomes of these bouts will help determine where he stands on the list of all-time greats.
| | |
| --- | --- |
| What Do You Think of This Fight/Event? | |