In anticipation of her first feature film, we analyzed Wonder Woman the fighter through a combat sports lens in Part 1, breaking down her technique, strategy, skills, fight IQ, and her overall approach to fighting. In this piece, we will look to female fighters whose skills and intangible qualities exemplify the characteristics we associate with the iconic comic book heroine.
Wonder Woman has separated herself from the other heroes who are either face-first power brawlers (i.e., Power Girl, Superwoman) or smooth, mobile, athletic fighters (Batwoman, Catwoman, Batgirl) because she has the physical tools and mental makeup to be both.
Diana has exchanged blows with the biggest hitters in the DC universe, and has shown the power to hurt, if not stop, these godlike figures, as well as the durability and recuperative ability to be engaged in extended and pitched battles with these same fighters. An example of this is how soundly she beat Power Girl in solo combat, a fight that should have been a war based purely on the measurable ability of both characters, as Power Girl is like a female Superman, having comparable strength, speed, durability, and power.
This ability to execute when outclassed physically and under duress represents one of the key qualities of Wonder Woman, and is mirrored in the current UFC Strawweight Champion and pound-for-pound entrant Joanna Jędrzejczyk. Jędrzejczyk was in a similar matchup with the UFC's own Power Girl, Jessica Andrade, who had cut a swath through the strawweight division, physically dominating and overwhelming three of the best fighters, fighters who are known to be skilled, seasoned, and gifted with certain physical attributes. But when she faced Jędrzejczyk, Andrade was exposed as a physical dynamo with a lot of activity and physicality, but lacking in the areas of craft, precision, execution, and poise. When she had to, Jędrzejczyk matched Andrade strength for strength, and while she didn't have the power to wipe her out, her power and volume was more than enough to keep Andrade in check. What should have been a possible fight of the year was a comically one-sided beating, showing the gap between Jędrzejczyk and a would-be challenger. This fight was an example of the craft — the precision, the discipline, and the activity that comes from hours, days, weeks, months, and years of work. This type of skill, attention to detail, and willingness to grow eliminates physical tools and embarrasses opponents who lean on them to win.
Another fighter who exemplifies Wonder Woman qualities would be Roxanne "The Happy Warrior" Modafferi. Upon first examination, it would seem a bad example, as Modafferi isn't blessed with standout athleticism or durability. But that is looking at the surface, and Wonder Woman has never been defined as a character, or a fighter, solely by her aesthetics or her physical prowess; she has been defined by her well-rounded nature, which has allowed her to develop into the foremost hand-to-hand combatant In the DC Universe, capable of negating the physical attributes of comparable or superior opposition. An example this would be her dominant win over Supergirl, where after some rough spots where she felt the measure of Supergirl's power, speed, durability, skill, and strategy, she commenced to walking Kara Zor-El down and eventually using her seasoning and veteran savvy to overwhelm one of the most physically dangerous combatants in the DC Universe.
Because she has experienced a myriad of roles — teacher, student, warrior, defender, protector, thinker, peacemaker — that depth and range of experience allows for a versatility and familiarity that makes it hard to overcome her, even if you have similar or superior physical traits. Even when you have some unique or dynamic level of power, Diana, through her education, physical development, maturity, travels, and experience, has a way to negate it and/or you. Similarly, Modafferi has been a teacher, student, assistant, and teammate, exploring various roles and developing various tools that have allowed her to flesh out who she is as a person and develop a layered, balanced, and nuanced fight game borne from a lifetime of personal experience and multiple lifetimes worth of combat experience. This has allowed her in many cases to exceed her own physical limitations in areas of durability, power and overall athleticism. In Modafferi's most recent win, a third-round stoppage defeat of Sarah D'Alelio, she faced an opponent on a four-fight win streak — outclassing, outfighting, outworking and finishing a variety of fighters — and much like Diana did with Supergirl, "The Happy Warrior" took D'Alelio's measure, then recovered, shut her down, walked her down, then beat her down.
But the most defining aspect of both is their ability and willingness to learn from defeats, to come back from setbacks. Wonder Woman at one point lost her powers, but still fought for others, choosing to train under I Ching, then travelling the globe fighting spies, terrorists, and soldiers on the behalf of the citizens of the world who couldn't. Modafferi at one point had lost her way as a fighter, losing six fights in a row over a two-and-a-half-year period. Still she persisted, refusing to be dissuaded from her calling; instead she changed her training environment, improving her all-around skills and rededicating herself to her craft, turning her life and her career around and putting herself into prime position to regain her spot as one of the very best fighters in her division.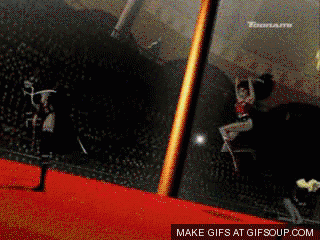 Wonder Woman is an all-terrain fighter — someone who can attack, defend, counter, and present a multifaceted attack; she uses brute force, speed, explosiveness, power, durability, and physical strength with the same effectiveness that others use skills, strategy, and tactical awareness. This means that she can trade blows with a Superman, Supergirl, or Power Girl, she can match wits and tricks with a Batman or Batwoman, and she can match the acrobatics and weapons mastery of a Nightwing or Green Arrow. Furthermore, she has the combination of applicable skills and functional ability to endure and respond to the power of a Green Lantern or the speed of a member of the Flash Family.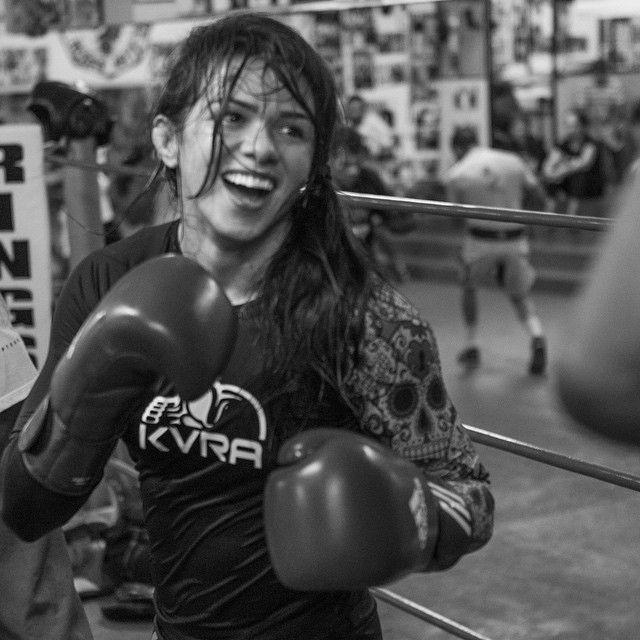 The fighter who really encompasses this marriage of technical and physical ability would be top-ranked strawweight contender and current participant of UFC 212 (vs. Karolina Kowalkiewicz), Claudia Gadelha. Gadelha has shown the seasoning and measured aggression to systematically outsmart and outfight the former unofficial #1 strawweight in the world, Jessica "Jag" Aguilar. She showed the physical strength, explosiveness, timing, speed, and veteran savvy to outclass and outwork the physical specimen Cortney Casey. And most importantly, she showed the rare blend of athleticism, strength, power, skill, and tactical awareness to truly test (albeit in losing efforts) Jędrzejczyk, who outside of her contests with Gadelha has run roughshod over the division, easily dismissing each and every challenger to the throne.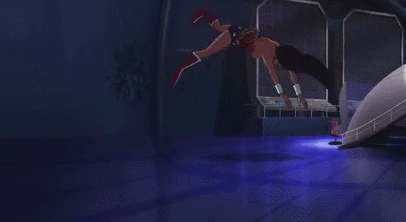 That brings us to another quality Gadelha has in common with Diana: their range of skills. Gadelha is a mixed martial arts fighter, which in theory means she can effectively work in a variety of disciplines and ranges. But anyone who is a fan of the sport knows that in many cases, even at this point of the game; you have fighters with huge holes in one if not two areas, often knowing just enough to survive in hopes of forcing the fight to their areas of strength. Not the case with Gadelha, who has a black belt in Brazilian Jiu Jitsu, has a keenly developed kickboxing game, and has a very effective wrestling game. With a skill set born and raised under the Nova União banner, and now being refined and reimagined at the Luttrell/Yee gym, Claudia Gadelha is capable of attacking, countering, and defending in all ranges. Having won decisions by out-wrestling, out-grappling and out-striking opponents, and having finished fights using submissions and strikes, Gadelha has shown an ability not just to excel in, but to effectively represent, mixed martial arts as a whole.
But as good as Diana is, she isn't perfect; what is her greatest strength has been exposed as her greatest weakness. Her fire, her will to win, her need to get back at an opponent, it all belies the highly-educated, masterfully strategic, patient, measured, and seasoned hero that we have come to know and love. But when challenged in battle, Diana won't back down; she won't run, she won't reset, she will raise the intensity, raise the aggression, raise the pace, and raise the output. In most cases, a determined Wonder Woman is a problem, but in rare occasions against the right opponent, what is usually a problem for an opponent becomes a problem for her. The best example of this is Justice League: Tower of Babel, when in a training session with Batman, The Dark Knight deduced that Diana's competitive spirit and pedigree as a warrior wouldn't allow her to capitulate or step back in a pitched battle.
He used that against her by creating a countermeasure that would have her fighting in her head in an endless loop against her perfect opponent, a woman who wouldn't stop. Wonder Woman wouldn't quit, wouldn't hesitate, and would only fight to the conclusion of this battle, and she almost died as a result.
This mirrors the former bantamweight champion and pound-for-pound entrant, "Rowdy" Ronda Rousey. Rousey was a pedigreed judoka who had won numerous titles in her sport of choice and was considered one of the finest athletes in the world, one who much like Diana was the child of a mother who was a respected voice and a championship-level fighter in her own right, grooming Ronda for greatness on her own, as well as using her community of warriors, teachers, and intellects to stoke the competitive flames and skills in a similar manner to the way Diana was molded, pushed, and developed. And much like Wonder Woman, Rousey's competitive fire, her need to up the ante when an opponent dared to challenge, spelled her doom. We saw hints of it in fights against Miesha Tate and Bethe Correia, and it came to fruition when she faced Holly Holm. "The Preacher's Daughter" scored heavily, scored early, and scored often. Rousey didn't step back, jab her way in, feint her way in, or sit back and let Holm lead; instead she chased with more intensity and aggression, which turned to desperation and an eventual second-round knockout loss.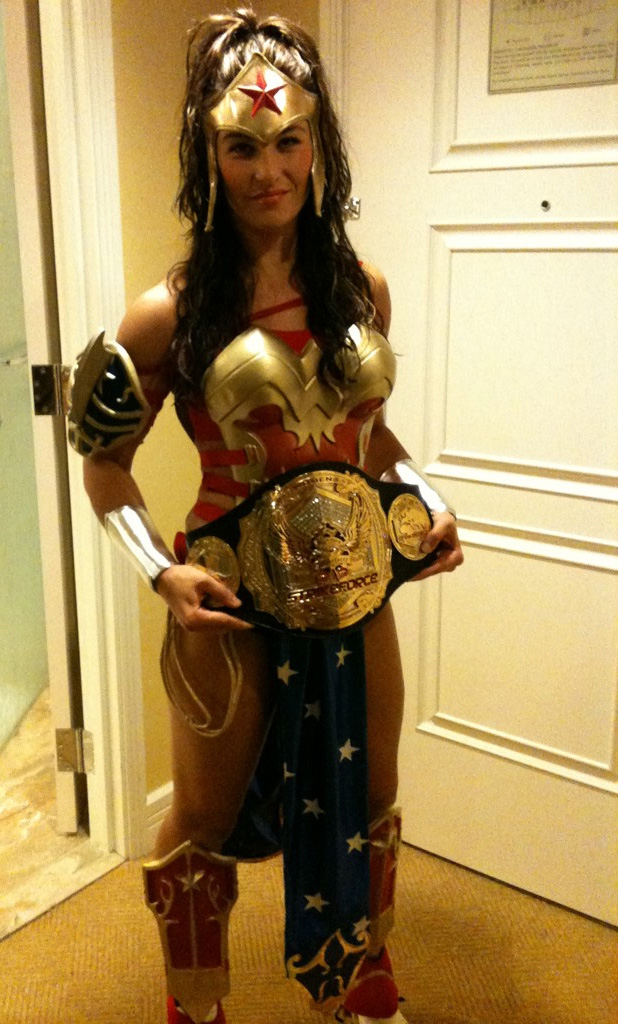 In both cases, the athletic, pedigreed, and dominant fighter was vanquished not so much by an opponent's physical talent or even superior skill; she was done in by a seasoned warrior who figured her out, turning what had been the foundation of her greatest victories into a devastatingly one-sided defeat, all by getting in her head and letting her beat herself.
Despite experiencing challenges and setbacks, these accomplished — and in many ways iconic — female mixed martial artists exemplify what defines Wonder Woman. Each fighter represents the unique characteristics that make Wonder Woman the single greatest female hero created and the best fighter in the DC universe. Diana Prince isn't just a role model for young women; she's a hero to fighters the world over, no matter their gender, and no matter the arena.


Wonder Woman is set to officially open in theaters around the globe on June 2, 2017, with Gal Gadot starring in the titular role opposite Chris Pine as Steve Trevor.

The movie follows Diana Prince, an Amazonian Princess and trained warrior. When she rescues an American pilot (Pine), she leaves her island to fight alongside him in World War I, where Diana discovers her true powers.


For more information, click HERE.
| | |
| --- | --- |
| What Do You Think of This Fight/Event? | |