Unless something miraculous changes his mind, UFC Lightweight Champion Khabib Nurmagomedov is due to announce his retirement from MMA yet again. The legendary Russian first said following UFC 254 last October that he intended to walk away from the sport that he excels at, but UFC President Dana White told him to take some time and think about things. White allowed Nurmagomedov to watch UFC 257 and see if there was something he saw that interested him. But according to White, the champ didn't see what he was looking for. We are now very much looking at the reality of a Nurmagomedov-less world.
If Nurmagomedov does indeed stay retired, and all signs are pointing to that happening, then the UFC lightweight title will be vacated, and two men will have to fight for it. Despite nothing at UFC 257 impressing Nurmagomedov enough to coax him to return to the Octagon, for fans watching it was a great event punctuated by two great performances at the top of the card. In the main event, Dustin Poirier knocked out Conor McGregor in the second round in a big upset, and in the co-main event, Michael Chandler knocked out Dan Hooker in the first round. Both guys are very deserving of a title shot.
If Nurmagomedov remains retired, then Poirier absolutely, 100% must be in the fight for the vacant title. After beating Hooker and McGregor in his last two fights, and having won six of his last seven fights overall, he deserves to fight for the belt, and he will because White knows it would be a travesty if he didn't. Who Poirier fights for that vacant lightweight belt is the mystery, but there are five realistic options:
Though I'm personally not interested in seeing the trilogy match between Poirier and McGregor immediately, there are plenty of fans out there who are. If White believes the trilogy will sell the most pay-per-views, then it's possible the UFC will run it back. After all, McGregor did have a previous win over Poirier, so they are 1-1 all-time. Breaking the deadlock for the lightweight title could be fun. But with McGregor coming off of such a devastating loss, it seems likely he will have to earn his place in line.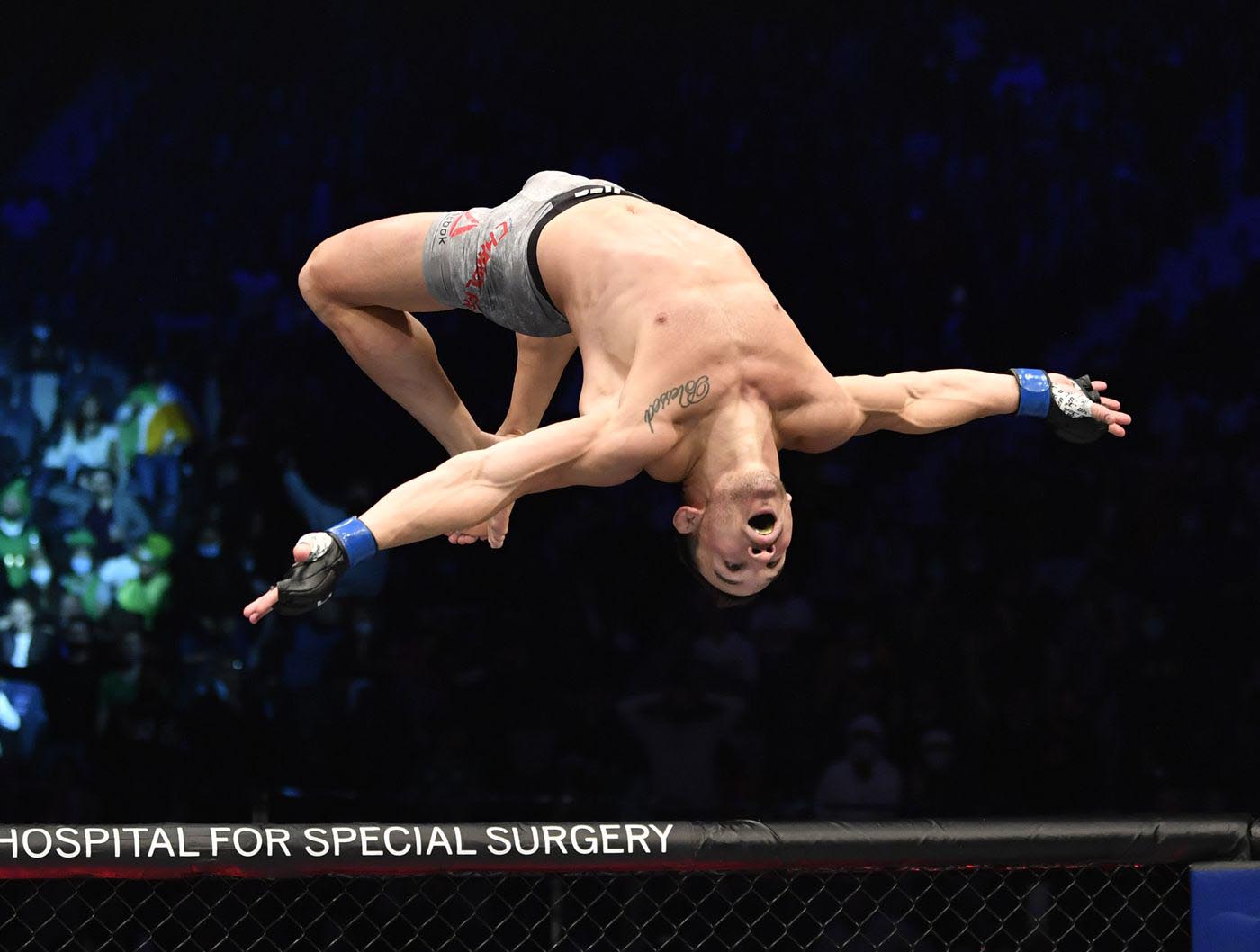 It's always interesting to see how former Bellator champions fare in the UFC, so there was a lot of intrigue behind Chandler heading into the Hooker fight. And he made good on the hype, as Chandler stormed into the Octagon and knocked out Hooker in the first round. Chandler is now riding a three-fight win streak overall, with three knockouts in a row, including a brutal KO over Benson Henderson in his final Bellator fight. Chandler wants the title shot, and it's hard to deny him after seeing him victimize Hooker. Then again, with only one fight in the UFC, maybe he needs to earn his stripes a bit more first.
The man with the longest winning streak in the division outside of the champ is Oliveira, who has won eight straight fights. Oliveira is coming off of back-to-back dominant wins over Kevin Lee and Tony Ferguson in 2020, and is really emerging as a serious title threat. The Brazilian has been in the UFC since 2010, but he was a late bloomer and didn't emerge as a legitimately elite fighter until only recently. Oliveira has called out Poirier and wants to fight him. On paper, this is probably the fight that makes the most sense considering Oliveira's pedigree in the UFC. But it remains to be seen if he gets the fight.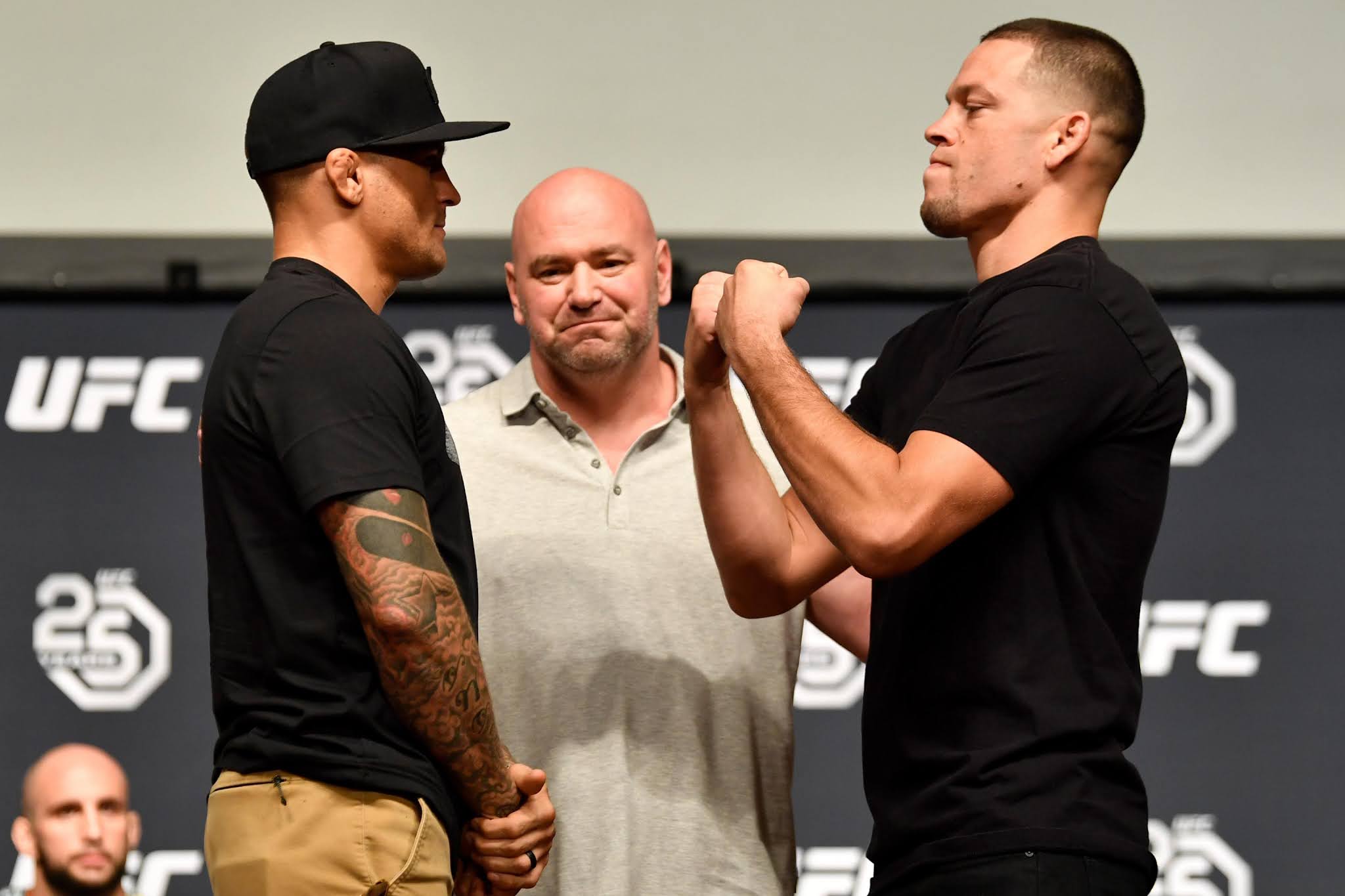 Another potential money fight for Poirier is a matchup with Diaz, who actually took to social media and called out Poirier following the win over McGregor. Poirier and Diaz have been connected to a fight in the past but haven't been able to actually step into the cage against one another yet. This would be a tremendous matchup between two high-level strikers with amazing cardio. The only problem is, Diaz hasn't fought since November 2019 and he's coming off of a TKO loss to Jorge Masvidal in his last bout at UFC 244.
I also think it's worth mentioning Gaethje, who is technically the #1 contender in the lightweight division. Poirier knocked Gaethje out when they fought in 2018, but a rematch would be very fun, especially with a title on the line. However, coming off of a loss to Nurmagomedov in his last bout, it seems more likely that Gaethje will have to get one more win before he gets another title shot.
If Khabib Nurmagomedov remains retired, Dustin Poirier should be fighting for the UFC lightweight title, regardless of the opponent. And with five realistic options, it's intriguing to see what the UFC ultimately decides on.
| | |
| --- | --- |
| What Do You Think of This Fight/Event? | |