UFC Welterweight Champion Kamaru Usman continued to clean out the 170-pound division with a dominant knockout win over Gilbert Burns in the main event of UFC 258. After overcoming a quick strike by Burns early in the fight, Usman survived the initial onslaught only to come back stronger and finish the fight in the third round. The win over Burns gives Usman an incredible 16-fight win streak overall and a perfect 13-0 mark in the UFC alone. What Usman has been doing in the Octagon has been truly unbelievable to watch. It's getting to the point where he's essentially cleaned out the division, with rematches as his top possible options now. Below, let's take a look at five potential options for the UFC Welterweight Champion.
Following his big win over Burns, Usman used his post-fight interview as an opportunity to call out Masvidal for a rematch. These two met last summer at UFC 251 on Fight Island in a fight that Usman dominated. It wasn't the most exciting fight to watch, but it sold over a million pay-per-views. Usman wasn't able to finish Masvidal in that first fight, and "Gamebred" didn't have a full camp to show off what he could have done against Usman had he been specifically training for him. Some fans don't seem too intrigued by this potential rematch considering Masvidal hasn't even won a fight since they met last summer, but if both Usman and Masvidal want it, don't be surprised if the UFC makes it happen.
Another rematch that Usman could get would be against Covington. These two met at UFC 245 in December 2019 and Usman knocked Covington out in the fifth round of this war for his first title defense. It was an epic fight and you knew watching it that night that these two would one day meet again. With Covington coming off of a TKO win over Tyron Woodley in his last fight, he's right there when it comes to the title shot. UFC President Dana White has absolutely raved about both Usman's and Covington's performances when it came to their first fight, so a rematch is very possible. Covington knows how to sell a fight, and with the highlights the UFC can take from their first fight, this rematch seems like it could be an easy sell.
Yet another rematch for Usman would be against Edwards. Many people forget these two fought back in 2015, with Usman defeating Edwards by decision when they were both still just prospects. Since that meeting, Usman continued his winning ways while Edwards has won eight straight fights himself. A rematch would likely be a different fight this time around, as Edwards is much improved since the last time these two met. Edwards hasn't fought since July 2019, however, so getting a title shot for his next fight might not be the smartest idea when considering potential ring rust. But with Edwards recently losing his upcoming matchup against Khamzat Chimaev, he is available to fight Usman should the UFC so choose.
One potential brand new matchup for Usman at 170 lbs is Thompson, the self-proclaimed "NMF." Thompson is one of the most successful welterweights in the UFC and he looked phenomenal in his last fight, when he defeated rising star Geoff Neal this past December. Thompson is an intriguing matchup for Usman because he is an elite striker who has solid takedown defense, so he matches up well stylistically against the champ. Thompson has been known to be shy when it comes to calling his shot, but considering he's now 37 years old, maybe it would be wise for Thompson to call the champion out.
GSP has to be on this list, just because a fight against Usman would feature the best two welterweights to ever enter the Octagon. The problem is GSP is turning 40 this year and he hasn't fought in four years. Although a Usman vs. GSP fight would be a fascinating chess match to watch play out, this one seems like a long shot based on GSP's situation. If the UFC could work out the money and make it worth GSP's while, then he automatically becomes the best potential opponent for Usman. But with GSP saying that he is comfortable on the sidelines, this one is a long shot.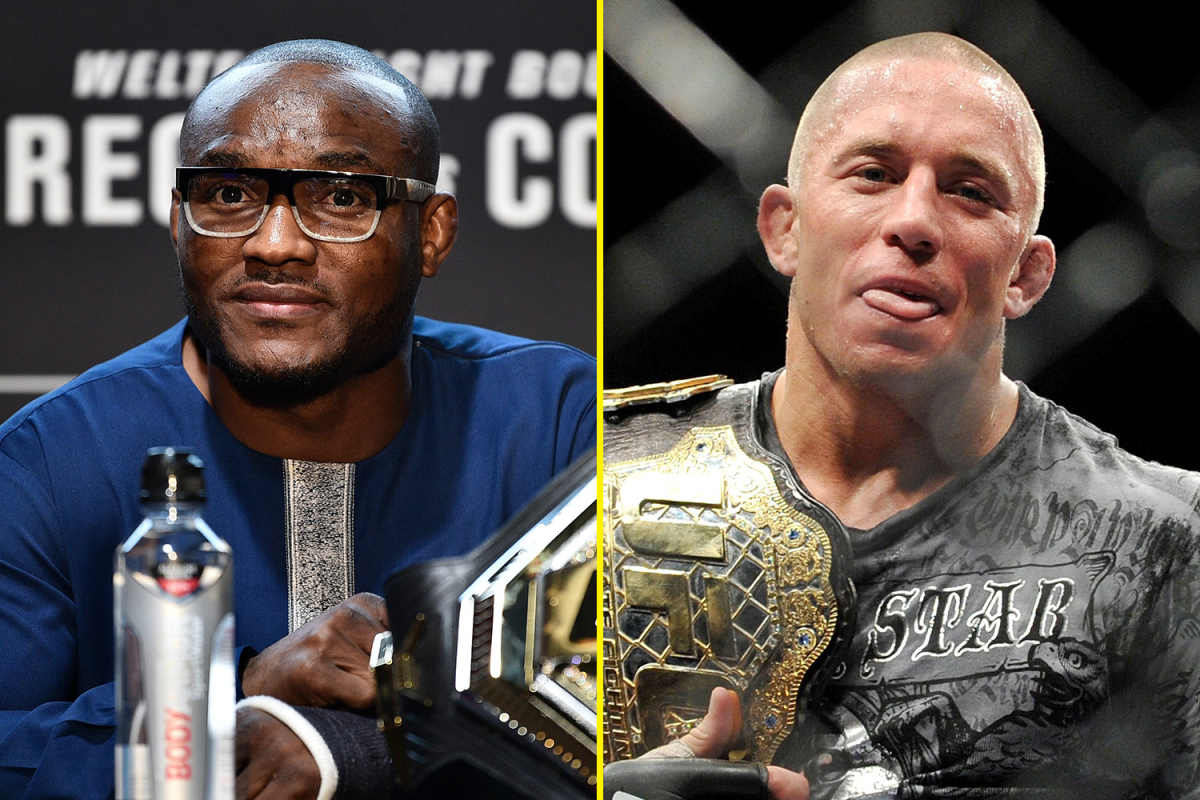 Usman has been a phenom ever since entering the Octagon in 2015. Over that stretch, he has proven his utter dominance as the top welterweight fighter on the planet by beating everyone on his path, and he actually still seems to still be improving, which is scary for the other fighters in the division. With all of that being said, who do you want to see UFC Welterweight Champion Kamaru Usman fight next?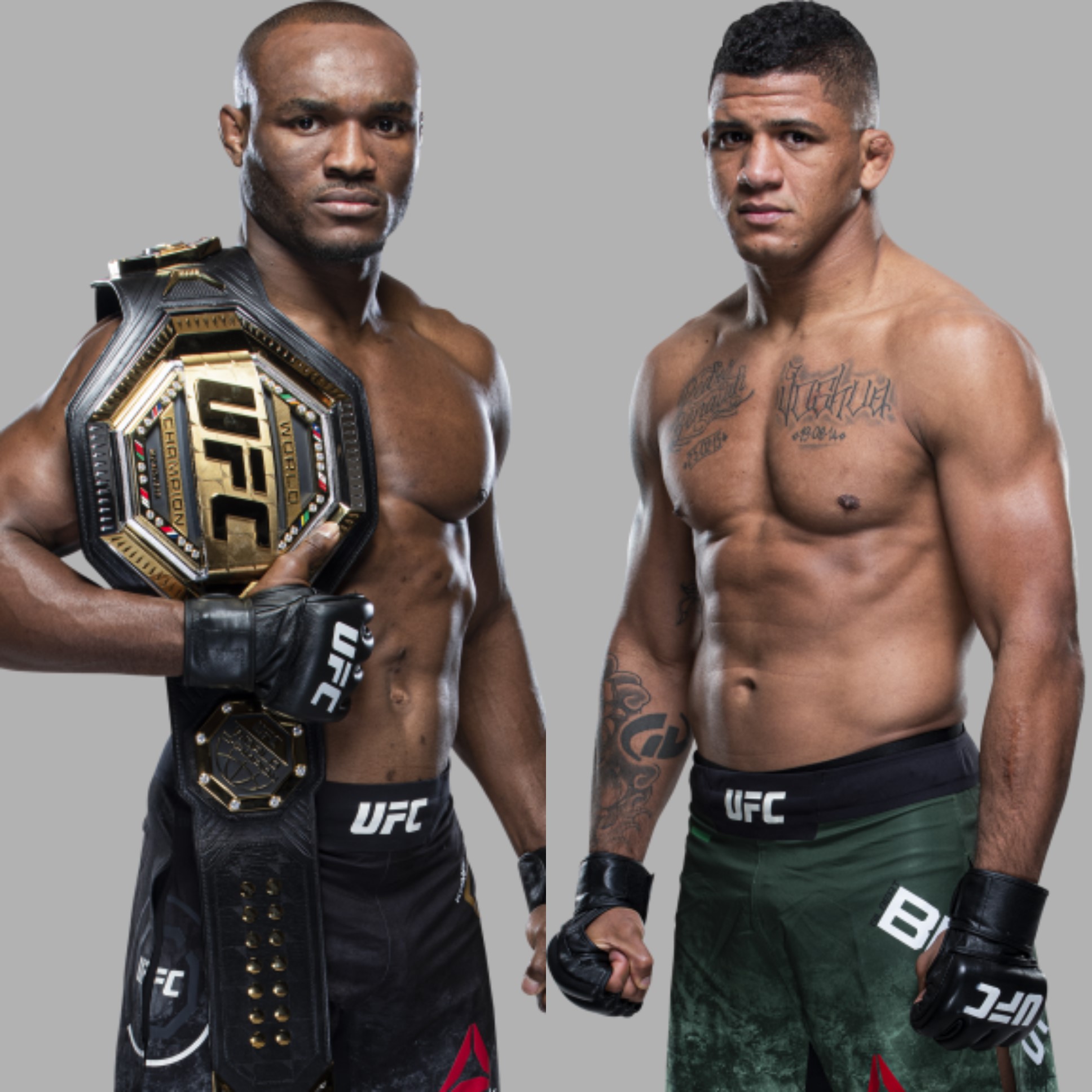 • Kamaru Usman vs. Gilbert Burns (UFC Welterweight Championship): Kamaru Usman def. Gilbert Burns via TKO (punches) at 0:34 of Round 3.
| | |
| --- | --- |
| What Do You Think of This Fight/Event? | |