UFC 260 ended with thunderous shots that were viewed around the world, as Francis Ngannou stopped Stipe Miocic to become the UFC Heavyweight Champion. And as fans as far away as Cameroon cheered on their champion, their eyes shifted to Jon Jones and what he would do. In typical Jones fashion, he took to social media for commentary, but that commentary was quickly met with pushback from UFC President Dana White and fans alike. It is a compelling but all too frequent storyline, as fans tossed around words like "scared" to describe Jones' attempts to position himself for a large payday to face Ngannou. But at the end of the day, that is the fight everyone wants to see, and it should be the next big fight atop the heavyweight division.
It has been years and the "Jon Jones is moving to heavyweight" conversation has not ended. Yet in 2021, fight fans are looking at a situation in which Jones has vacated the light heavyweight title, added muscle, and visibly shown the dedication to moving up to the next weight class. Regardless of who won between Miocic and Ngannou, it was clear that a bout with the former 205-pound champion was the next fight to make in the sports entertainment spectacle that is mixed martial arts. So what could get in the way of this fight happening? Dollar signs and zeroes.
Before the post-fight press conference ended, White was already setting the narrative that Jones does not want to fight Ngannou:

"Listen, I could sit here all day and tell ya…what does 'show me the money' mean? I tell you guys this all the time: You can say you want to fight somebody, but do you really want to?"
White continued, adding that if Jones wanted to make the fight, all he would have to do is pick up the phone to have a conversation about doing so. Jones's tweets about "show me the money," then, becomes the focal point of a discussion about Jones potentially pricing himself out of the contest. Despite the fact that it's a price that the UFC could easily reach, according to the organization's financials. These same financials state that it is an annual goal to keep fighter pay at 20% of operating expenses. So, should "price" be the obstacle that derails this fight? No, but it is sadly shaping up to be.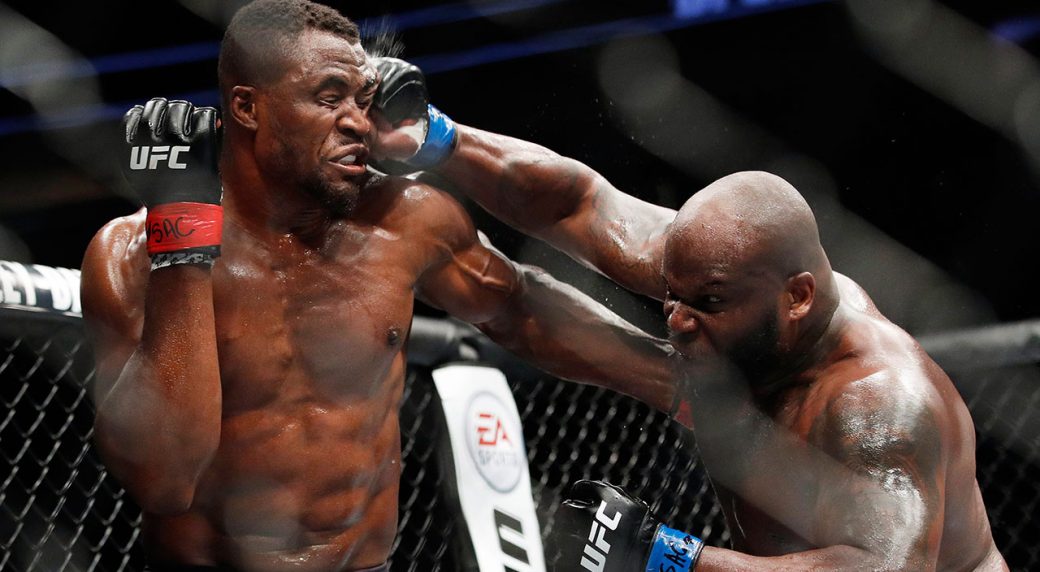 It could be argued that Derrick Lewis deserves the first shot at Ngannou. After all, Lewis is on a four-fight win streak, and he defeated Ngannou back at UFC 226. He is a fan favorite that has never clashed with UFC management when it comes to fighter pay as well – another bonus to help his position. Expect White to continue to talk up Lewis, using him and his lower fight purse as a leveraging option against Jones. All the way, MMA fans will continue the charge for him, taking to social media to argue his points, against the well-being of fighters.
Prizefighting is not new. It seen many iterations over the centuries, and yet the same challenge continues to befuddle the men and women who exchange the violent blows. Due to the structure of the sport, fighters will never be paid their full worth. But fight promoters, fight fans, and fight media alike know what this fight is worth, that the most interesting matchup for Francis Ngannou is Jon Jones. The only question is whether it's worth it for the UFC.
| | |
| --- | --- |
| What Do You Think of This Fight/Event? | |