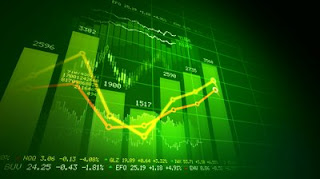 By Michael Ford
These
UFC Contender Rankings
are intended to indicate where UFC fighters in each division rank in relation to one another. Taking into account wins, losses, quality of opposition, nature of wins/losses, and the recency of those wins/losses, it is meant to illustrate who fits where in each division, and which fighters' stocks are rising and falling.
Note that these are not the official MMA Ratings Divisional Fighter Rankings.

Heavyweight
Injuries to Ben Rothwell and Matt Mitrione have turned August into a fairly uneventful month for the heavyweights, and not too much happened in July either, as Cheick Kongo played his gatekeeper role to perfection as he demonstrated at UFC 149 that Shawn Jordan was not yet ready to tangle with the divisional elite. The Cain Velasquez vs. Junior Dos Santos rematch has yet to be officially set, but between Fabricio Werdum, Alistair Overeem, and Strikeforce heavyweights Daniel Cormier and Josh Barnett, it would appear that Dos Santos has quite the line of fighters ready to challenge him, should he emerge triumphant. However, it is likely that we'll be deep into 2013 before the true shape of the division comes into focus.
Light Heavyweight
Saturday night offers an opportunity for the light heavyweight division to be dramatically reshaped underneath the Jon Jones vs. Dan Henderson fight at UFC 151. Four former Jones victims — Shogun Rua, Lyoto Machida, Ryan Bader, and Brandon Vera — compete for the opportunity to avenge defeat at the hands of the current champion (though the most likely outcome will be a second one). Another top fighter, Phil Davis, will get the chance to return to the winning track against newcomer Wagner Prado. The previous month saw Ryan Jimmo announce his presence in the division with authority, while James Te Huna notched his third straight win, and Forrest Griffin impressed no one en route to ushering Tito Ortiz out the door. However, as Jones continues to run through contenders like a buzzsaw, we could very soon see these fighters staring down the barrell of a title shot in short order.
Middleweight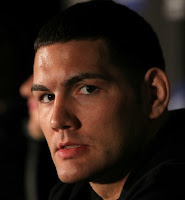 The month of July saw Anderson Silva cement his status as the greatest fighter in UFC history with his defeat of Chael Sonnen at UFC 148, while Chris Weidman and Tim Boetsch jumped right to the top of the list of contenders with defeats over Mark Munoz and Hector Lombard. August features Jake Shields' return to 185, as well as Yushin Okami's attempt to get back into the divisional "mix." With Silva likely out until the end of the year, the Michael Bisping vs. Brian Stann and Vitor Belfort vs. Alan Belcher matchups in the fall might allow the winners to supplant Weidman and Boetsch, particularly if they take fights in the interim and fail to impress. The division seems figured out, but things can change in a heartbeat.
Welterweight



With Georges St. Pierre getting closer and closer to making his return, the ranks of welterweight contendership continue to shift and stratify. August is light on relevant fights in the division, but July saw Demian Maia make a successful welterweight debut, while James Head ended the 4-fight winning streak of Brian Ebersole, and likely hastened a shift in weight class for Ebersole. Aaron Simpson also successfully transitioned to 170, and should expect to step up in competition for his next fight. He faces Mike Pierce next. Matt Riddle was able to score an exciting win, but will need a step up in competition before he is taken seriously. As the "interim" draws to a close, it remains intriguing to watch the division realign in GSP's absence.
Lightweight
August looks to be a big month for the lightweights, as not only will Benson Henderson and Frankie Edgar have the rematch of their February bout, but Donald Cerrone, Melvin Guillard, Joe Lauzon, and Jamie Varner will all be looking to stake solid claims to consideration for contendership. Guillard, coming on the heels of his win in July, would be looking to score two wins in five weeks, while Varner could continue his improbable comeback from lightweight obscurity to become a major player in the most stacked division in the UFC. Khabib Nurmagomedov notched his second UFC win in as many fights in July, while Shane Roller ended his losing streak, and now has a date with Jacob Volkmann on the docket. Nate Diaz and Anthony Pettis may be choosing to remain inactive, but the rest of the division is doing anything but.
Featherweight
August is a month that offers fighters who were previously thought to be "in the mix" of featherweight contendership the opportunity to bounce back into winning ways. Michihiro Omigawa, Manny Gamburyan, Cole Miller, Nam Phan, and Josh Grispi have all had a tough go over their last few fights, but just as quickly, standout showings could put them back into big fights. August is also a month where new entrants to the weight class like Nik Lentz, Justin Lawrence, Eiji Mitsuoka, Tommy Hayden, and Sam Sicilia hope to make the kind of initial impression that Dennis Siver and Charles Oliveira have been able to make since dropping from lightweight. Of course, it remains to be seen if any of these men can ultimately mount a serious challenge for divisional kingpin Jose Aldo (or even Chad Mendes, whose win at UFC 148 proved that he's not going anywhere anytime soon either), but they deserve the chance to fight up the ladder.
Bantamweight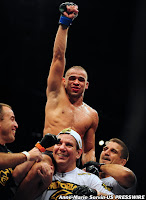 July saw the Bantamweight division crown an Interim Champion, as Renan Barao continued his unbeaten streak and defeated Urijah Faber handily at UFC 149. With champion Dominick Cruz on the shelf with an injury, Michael McDonald seems to be the most likely candidate to face Barao next, but Mike Easton, on the heels of a win over the very game Ivan Mejivar, is not too far behind him. A few tiers below them, TUF participants TJ Dillashaw, Bryan Caraway, and Alex Caceras all notched big wins, and it would not surprising if matchups against each other, or against a veterans like Ken Stone or Raphael Assunção, emerge in the coming months. August is a slow month at 135, but it is most likely the calm before a very tumultuous bantamweight storm of activity at the end of the year.
Flyweight
A little over a month before the UFC puts Demetrious Johnson and Joseph Benavidez into the Octagon to decide who will first wear the gold of the UFC Flyweight Championship, the first wave of contenders will work themselves out, as newcomers Ulysses Gomez and John Moraga will square off on the UFC on Fox 4 card, and a couple of months later, John Dodson will contend with former #1 Flyweight Jussier "Formiga" da Silva, while Louis Gaudinot will welcome Darren Uyenoyama to the division. The timing of these fights suggests that whoever looks most impressive will punch his ticket to a title shot against the Benavidez-Johnson winner. These are formative times for the flyweights, and the next few months are crucial in determining not only who will carry the division on his back, but who could potentially step into the limelight as the signature star of the sub-155 weight classes.
Go to the live UFC Contender Rankings.
| | |
| --- | --- |
| What Do You Think of This Fight/Event? | |