Following his incredible flying knee knockout over Frankie Edgar in the UFC Vegas 18 co-main event, bantamweight contender Cory Sandhagen once again called for a title shot. Considering he's the #2 ranked fighter in the division with an impressive 7-1 UFC record and a current two-fight streak of spectacular finishes over Edgar and Marlon Moraes, Sandhagen certainly has a point. With UFC Bantamweight Champion Petr Yan set to take on #1 contender Aljamain Sterling at UFC 259, Sandhagen is hopeful that he will get the chance to fight the winner for the belt. But there is no guarantee that's what going to happen.
On paper, it's hard to deny Sandhagen the title shot based on his resume and recent form. However, we all know that getting the title shot isn't always about who the hottest fighter in the division is or who "deserves" it more. Oftentimes, the UFC will instead book the "biggest" fight possible for the title. And while Sandhagen is a tremendous fighter, he simply doesn't have the star power that several other fighters in the division have. In particular, former UFC bantamweight champions TJ Dillashaw and Cody Garbrandt. It would be hard to say they've done more recently than Sandhagen has, but at the same time, both are former champs and proven PPV draws.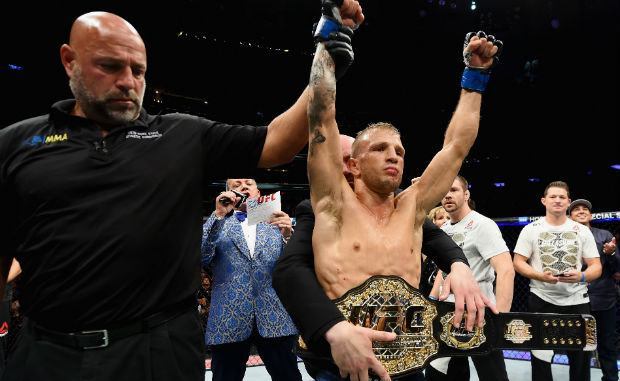 The UFC is all about making big fights right now, so with Dillashaw finally set to return to the Octagon after two years away due to a USADA suspension, there have been many rumors that he could immediately come in and fight for the belt. On paper, it doesn't make much sense. After all, Dillashaw hasn't fought in over two years, and the last time he was in the Octagon he was knocked out by then-flyweight champion Henry Cejudo in 32 seconds. But when you consider that Dillashaw is a huge name, that he technically never lost his belt (he vacated it when the positive drug test news came out), and that Yan himself has asked for this fight, you can see why there is a chance that Dillashaw could jump past Sandhagen for the title shot.
Similarly, there is a chance Garbrandt could get the title shot over Sandhagen despite the fact he is currently lower ranked in the weight class (even lower than Rob Font, who has become the forgotten contender in a stacked 135-pound division). Like Dillashaw, Garbrandt is a huge name in the sport and has headlined several PPVs. He is also coming off of a brutal KO win over Raphael Assuncao in his last fight. However, that was his first win following a three-fight losing skid, and Garbrandt has been on the sidelines for the past six months with injuries and a COVID-19. "No Love" is a great fighter, but he doesn't deserve the title shot over Sandhagen. That might not matter, however.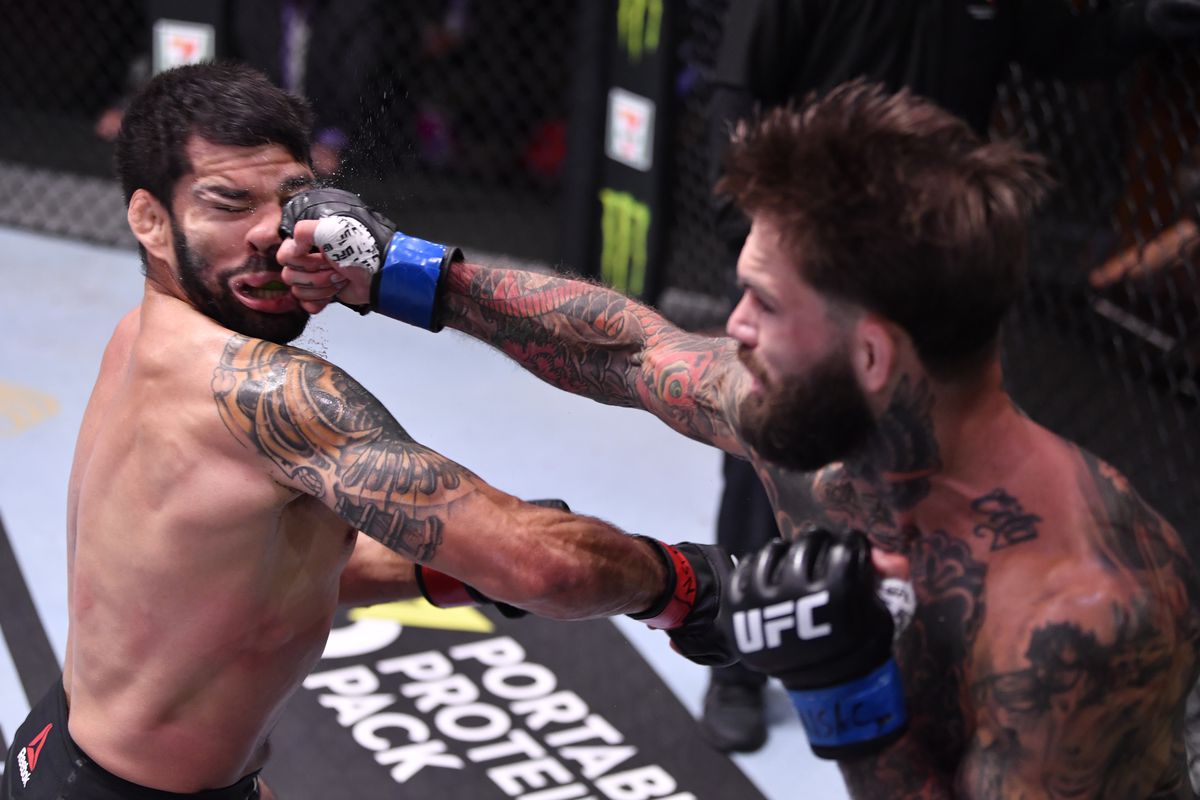 We have seen so many times over the years examples of the UFC giving the title shot to a more popular fighter instead of giving it to the fighter who has the best resume. Case in point, Israel Adesanya getting the light heavyweight title shot at next month's PPV against Jan Blachowicz, instead of Glover Teixeira, who was more deserving based on what he's done in the division. But the UFC deemed Adesanya the bigger fight and gave him the shot instead. There is a chance something similar happens at bantamweight now.
Based on what he's done in the Octagon, Cory Sandhagen should get the title shot. But he might not get it if the UFC believes TJ Dillashaw or Cody Garbrandt are "bigger fights" and one of them gets the next title shot against Yan or Sterling, instead. And that is the dilemma that "The Sandman" currently faces.
| | |
| --- | --- |
| What Do You Think of This Fight/Event? | |